Belgian Malinois Mali recognised for heroic actions on front line in Afghanistan by the presentation of the prestigious PDSA Dickin Medal.

A British military working dog that helped save the lives of troops in Afghanistan has received the prestigious PDSA Dickin Medal – the animal equivalent of the Victoria Cross.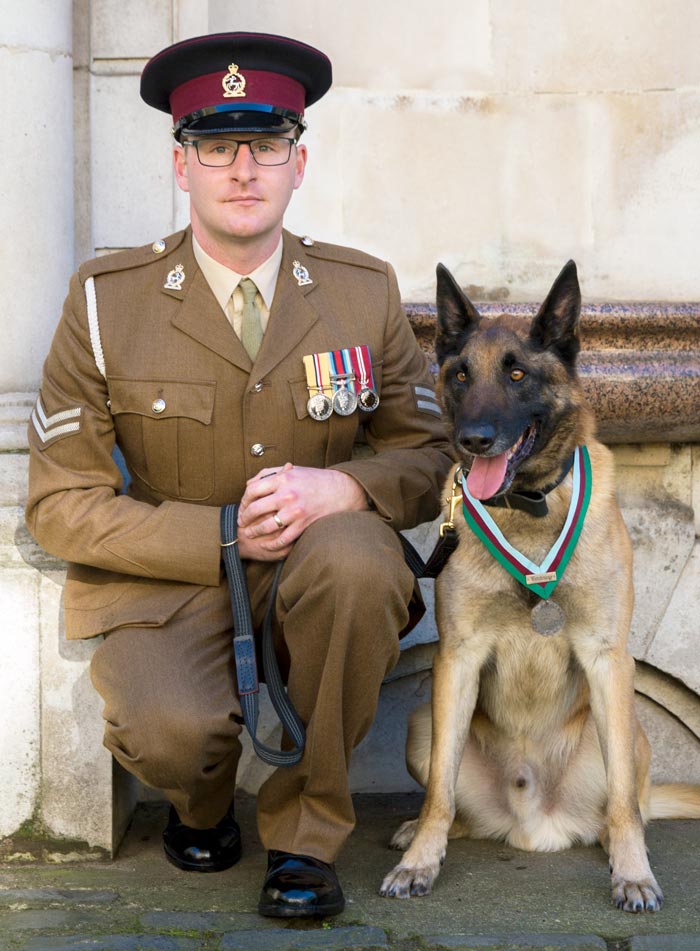 Mali, a Belgian Malinois, has been recognised for his heroic actions during a highly sensitive military operation in 2012, where he assisted an assault force in securing a key enemy stronghold in Afghanistan.
Through direct fire
Eight-year-old Mali, attached to the Royal Army Veterinary Corps, is trained to sniff out explosives and detect insurgents.
During the operation, he was sent through direct fire on two separate occasions to conduct searches for explosives. He also indicated the presence of insurgents numerous times, giving the assault force vital time to engage the enemy in close quarters combat.
In the melee that took place, the assault force sustained casualties. Mali was also seriously injured by three grenade blasts; the first two explosions caused injuries to his chest, front and rear legs. A further blast detonated close to his face, causing the loss of Mali's front tooth and damage to his right ear.
Pushed forward
Despite his injuries, Mali continued his duties and pushed forward, remaining close to his handler.
Mali becomes the 69th recipient of the PDSA Dickin Medal since it was established in 1943. Recipients include 32 dogs (including Mali), 32 Second World War messenger pigeons, four horses and one cat.
Mali's story can be viewed via the PDSA website.
For more information about the Dickin Medal and its recipients, visit the PDSA website.